HAPPY NEW YEAR
We would like to thank everyone for making Christmas special for our Club. Our special thanks to you the members of the public who donated over £2000 to local charities at our Tesco and Marks & Spencer collections.
We hope that everyone who attended our Senior Citizens Christmas concert enjoyed themselves and our thanks once again to the management and staff at The Riverside Caravan Park.
Our final thank you has to go to The Chichester Voices who once again put on a fantastic performance in aid of our charities at their Christmas Concert in Pagham.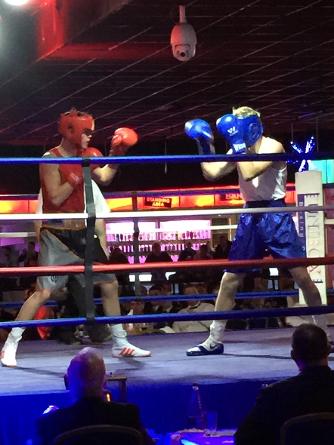 SPORTING DINNER
Over 250 diners enjoyed an evening of excellent boxing at our annual sporting dinner. Over £5000 was raised on the evening part of which will be used to support junior boxing in the town.
UPDATE
Over £5600 was raised on this night and a cheque will shortly be presented to the Bognor Boxing Club
Four times a year our Club issues a news sheet that is sent out, by e-mail to people and organisations that support our Club. If you would like to receive a copy in future send your e-mail address with a request to rotary.bognor@gmail.com
Please click on this file if you would like to read the current sheet
DAVID COUSINS PRESIDENT 2017 - 18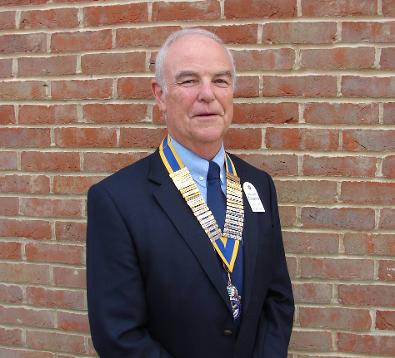 If you are thinking of joining Rotary, why not talk to one of our membership team. Just e-mail rotary.bognor@gmail.com
MEETINGS AND EVENTS
JANUARY 1ST 2018
Most of us will be nursing our heads from the previous night so no meeting
JANUARY 8TH
Back to work
Twilight meeting. 18.00 Committee meetings 19.00 dinner and 20.00 Club Council
JANUARY 15TH
Business lunch 12.30 for 12.45
JANUARY 22ND
A dinner meeting at 19.00 for 19.30 with o guest speaker Mark Gordon from the Worthing Theatre
JANUARY 29TH
A lunch meeting at 12.30 for 12.45 Our speaker will be Lady Emma Barnard High Sheriff of West Sussex
FEBRUARY 5TH
Twilight meeting. 18.00 Committee meetings 19.00 dinner and 20.00 Club Council
FEBRUARY 12TH
Business lunch 12.30 for 12.45
CLUB EVENTS
January 12th : Local Heat of the Rotary Young Musician Competition
February 25th: District final of the Rotary Young Musicians Competition
March 18th: West Sussex Youth Music Awards at the Regis School of Music
March 21st: Rotary Arun Youth Community Awards at the Windmill Theatre Littlehampton
May 18th -21st: The visit of the Rotary Club of Challans / St Jean de Monts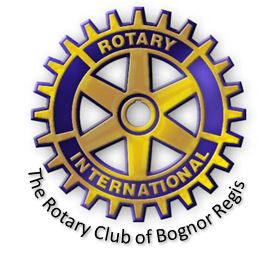 AID AND ASSISTANCE
If you wish to contact our Club to find out if we can assist you in any way then please contact us via our e-mail which is
rotary.bognor@gmail.com