RAYCA
ROTARY ARUN YOUTH COMMUNITY AWARDS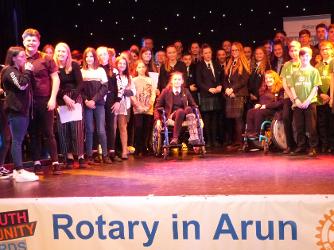 A packed audience joined the Rotary Clubs in Arun for this annual event to mark the local youth's achievements. Many certificates and prizes were presented during the evening at the Windmill Theatre in Littlehampton. Our thanks go to our sponsor for the event Butlins South Coast World.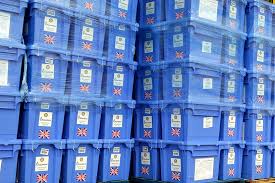 Every evening on our Televisions we watch the disaster unfolding in Central Africa. Our Club is sending out Aquaboxes to this disaster area. These will be delivered by local Rotary Clubs and will provide clean drinking water.
A DATE FOR YOUR DIARY.
July 7th, why not join us at Hotham Park for our Picnic in the Park with music supplied by local band Beaten Tracks and duo GJ.
It all starts at 12.30 and runs through the afternoon till 4.00. So make your sandwiches, pack your bag and head on over. OH! don't forget the chairs, rugs and of course your dancing gear.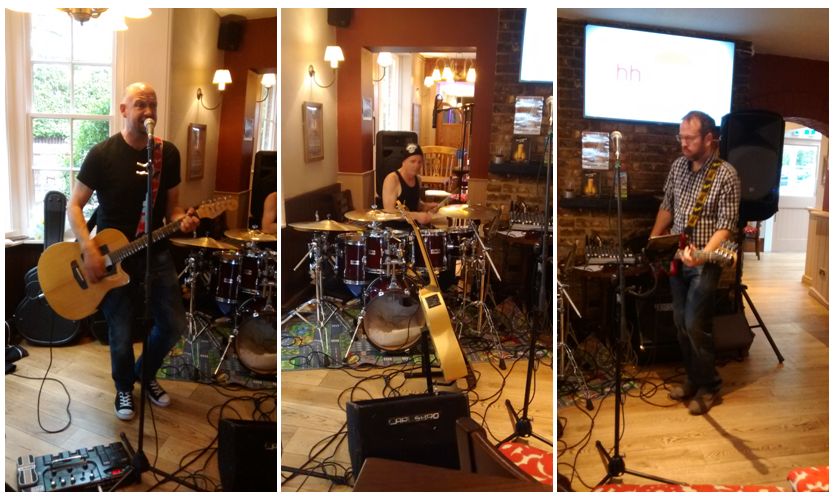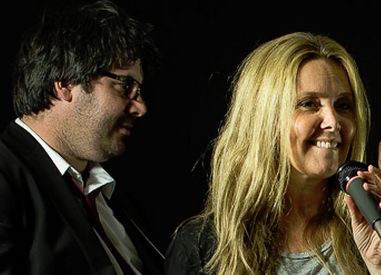 PLEASE READ THE NEW PRIVACY NOTICE FROM THE ROTARY CLUB OF BOGNOR REGIS BY CLICKING ON THIS FILE
CLUB PRESIDENT 2018-19
PETER WELLS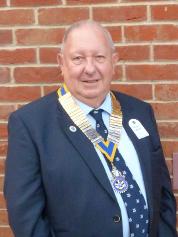 MY MESSAGE TO YOU
We enjoy our lives by meeting each other and by working in the local community. We are not a dining club and we have no strict attendance rules. Through membership of our Club you can help local charities and become involved in your community.
So why not contact us about membership by e-mailing us at rotary.bognor@gmail.com
MEETINGS AND EVENTS
MAY 6TH
BANK HOLIDAY SO SORRY NO MEETING
MAY 13TH
Fellowship Lunch at 12.30 for 12.45
MAY 20TH
18.30 for 19.00 Business Meeting followed by dinner and then a presentation by our incoming President "Facing The Future"
MAY 27TH
It's another one of those Bank Holidays again so, sorry no meeting
JUNE 3RD
Twilight meeting 18.00 for committees, 19.00 for dinner and then Club Council meet at 20.00
JUNE 10TH
Fellowship Lunch at 12.30 for 12.45
CLUB EVENTS
MAY 18TH
President's Dinner at the Bognor Regis Golf Club at 19.00
JUNE 7TH -10TH
Meeting with the Rotary club of Challans/St Jean de Monts in France
JUNE 27TH
A tour and wine tasting at Tinwood in Halnaker
JULY 7TH
ROTARY-PICNIC-IN-THE PARK
Jointly with Hotham Park Heritage Trust, we are holding a musical picnic in the park at 13.00 to 16.00. So bring your food and join us on this afternoon of music and dancing.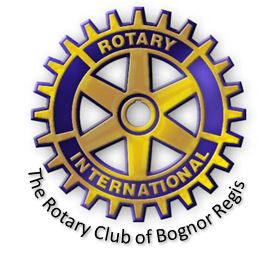 AID AND ASSISTANCE
If you wish to contact our Club to find out if we can assist you in any way then please contact us via our e-mail which is
rotary.bognor@gmail.com