The winners of the Friends photographic competition are Joanna Kambalami and her son James who attends Edward Bryant Primary School. Both James and his school have won £50 with these pictures below.
All of the other entrants photographs can be seen by clicking on the Friends section above.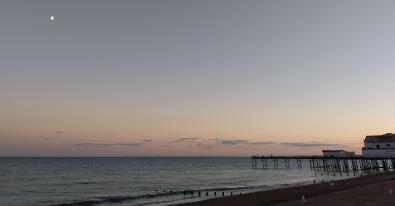 CLUB AWARDED £10.000 LOTTERY MONEY TO HELP LOCAL FOOD POVERTY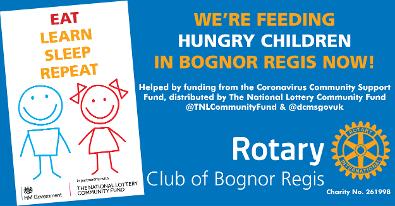 CORONAVIRUS DONATIONS
Over the last few month our club has made significant donations in the local area in the support of children in need of food and family centres. Support has also been given to support the work being done to combat the rise of family abuse at home.
Despite having been successful in our bid for central government funding we still need your help. If you would like to help our effort by making a donation please visit our Just Giving account below or send a cheque payable to
"The Rotary Club of Bognor Regis"
c/o The Treasurer of the Rotary Club of Bognor Regis
1 Willow Way, Aldwick Bay Estate,
Bognor Regis PO21 4NA
https://justgiving.com/rotary-bognor

OVER £10000 NOW DONATED TO SUPPORT CHILD FOOD POVERTY
We need your help so please make a donation using the details immediately above
Thank You
ROTARY WIVES AND PARTNERS DONATE TO HELP LOCAL FAMILIES IN NEED
When the wives and partners of our members heard about the donation we had made to support local distressed families they sprung into action.
Over a 10 day period they collected car loads of the required equipment and clothes and together with a donation of £300 delivered it to the organisers at the Rotary Club of Chichester Harbour.
Great, quick, and decisive action
EFFECTIVE FROM MARCH 16TH ALL MEETINGS AND EVENTS IN WHICH OUR CLUB IS INVOLVED HAVE BEEN CANCELLED UNTIL FURTHER NOTICE.
IF YOU DO NEED TO CONTACT US PLEASE
E-MAIL US AT ROTARY.BOGNOR@GMAIL.COM
PLEASE READ THE NEW PRIVACY NOTICE FROM THE ROTARY CLUB OF BOGNOR REGIS BY CLICKING ON THIS FILE
President for the Rotary year 2020 - 2021
Peter Stemp
MEETINGS AND EVENTS
DUE TO THE CORONA VIRUS ALL EVENTS AND MEETINGS OF OUR CLUB HAVE BEEN CANCELLED UNTIL FURTHER NOTICE
MEMBERS MEETINGS ARE NOW BEING HELD USING ZOOM.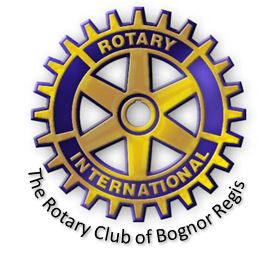 AID AND ASSISTANCE
If you wish to contact our Club to find out if we can assist you in any way then please contact us via our e-mail which is
rotary.bognor@gmail.com